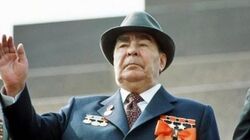 The organisation
Edit
It was a social class of mostly elderly, mostly inflexible, often veterans of WW2, always part of the Soviet Nomenklatura, often repressive, some times corrupt, often KGB members, always men, mostly Russians, some times warlike, always politically extreme party officials, almost all hated or feared reforms and some times opposed detente with the West. Lieoned Brezhnev, Yuri Andropov and the 1991 Soviet coup d'état attempt leaders are often put in this social group.
They were small, but mighty, clique; who ruled by manipulating the system to ensure this clique never lost power after WW2 and only gave up after the 1991 Soviet coup d'état attempt.
Ad blocker interference detected!
Wikia is a free-to-use site that makes money from advertising. We have a modified experience for viewers using ad blockers

Wikia is not accessible if you've made further modifications. Remove the custom ad blocker rule(s) and the page will load as expected.