IMPORTANT:This page has used CC-BY-SA content from Wikipedia in either a refactored, modified, abridged, expanded, built on or 'strait from' text content!
Launched on- 1st January, 1993.
Owned by- Euronews SA.
Picture format- 16:9 (576i, SDTV).
Slogan- "Most-watched news channel in Europe.
Broadcast area- 115 nations worldwide in 2015.
Headquarters- 60, chemin des Mouilles, #69130 Lyon-Écully, France.
It's objective
Edit
Following the First Persian Gulf War, during which CNN's position as the preeminent source of 24-hour news programming was cemented, the European Broadcasting Union decided to establish Euronews to present information from a European perspective. The channel's first broadcast was on 1 January 1993 from Lyon. An additional broadcast studio was set up in London in 1996. It was founded by a group of ten European public broadcasters.
As a rolling-news channel, headlines from both Europe as well as the world are broadcast in thirty-minute intervals. Brief magazine segments typically fill in the remaining schedule, focusing on market data, financial news, sports news, art and culture, science, weather, European politics, and press reviews of the major European newspapers. These item slots will occasionally be pre-empted by breaking news or live television coverage. Some closing segments are displayed without commentary under the banner "No Comment", which has been the channel's signature program since its launch.
Production and sources
Edit
The channel employs an unusual presentation style: initially, rather than using in-vision presenters, it showed only video footage with recorded voice-overs. This aims to prevent bias. In 2011, however, extended news items featured in-vision reporters, including occasional pieces to camera.
The principal sources of footage come from APTN (Associated Press Television News) and Reuters TV, these being the partner agencies of the European Broadcasting Union. It also draws upon resources from Agence France-Presse, Italian ANSA, Portuguese LUSA, German DPA, Spanish EFE and Russian ITAR-TASS.
Membership
Edit
Cyprus CYBC
France France Télévisions
Italy RAI
Belgium RTBF
Portugal RTP
Spain RTVE (former shareholder)
Monaco TMC (former shareholder)
Finland YLE
Egypt ERTU
Russia VGTRK
Turkey TRT
Czech Republic ČT
Malta PBS
Morocco SNRT
Slovenia RTVSLO
Republic of Ireland RTÉ
Ukraine NTU
Switzerland SRG-SSR
Romania TVR
Sweden SVT - MTG
Tunisia ERTT
Algeria ENTV
UK ITV (former shareholder)
Egypt Media Globe Networks
Current management
Edit
Michael Peters, Chairman of the Executive Board
Lucian Sârb, Director of News and Programmes
Cécile Leveaux, Chief Technical Officer
Olivier de Montchenu, Worldwide Sales Director, Managing Director of Euronews Sales
David Cipel, Chief Financial and Administrative Officer
Grégory Samak, Director of Broadcasting and Programme Marketing
Grégoire Olivero de Rubiana, Director of External Relations
Arnaud Verlhac, Deputy Director Worldwide Distribution
Current Journalists
Edit
Dr. Stefan Grobe (Anchor at Lyon HQ, Germany correspondent, Political correspondent and Washington corespondent).
Ioannis Karaganda (Greece correspondent).
Jose Sardo (Spanish/Portuguese corespondent).
Katerina Anastasopoulou (EU affairs).
Akis Tatsis (Anchor at Lyon HQ and journalist in Europe).
Wolfgang Spindler (Arts correspondent).
Seamus Kearney (Anchor at Lyon HQ).
Christopher (AKA- Chris) Cummins (Producer, anchor at Lyon HQ, Asia correspondent and business correspondent).
Sandor Zsiros (Brussels correspondent).
??? (Sports correspondent).
Riley O'Neil (Business correspondent).
Serge Rombi (Business correspondent).
??? (Health correspondent).
??? (Science correspondent).
Faizia Garah (Geneva correspondent).
Kostas Tsellos (Greek refugee camp affairs and Balkans correspondent).
Efi Koutsokosta (EU affairs and Geneva correspondent).
Grégoire Lory (Brussels correspondent).
Oleksandra Vakulina (Anchor at Lyon HQ, Ecanomics correspondent, Political correspondent and host of The Corner).
Programmes and current hosts
Edit
Advertisement/Ads. – they are just usual averts.
Brussels Bureau – hosted by James Franey and Efi Koutsokosta.
Business Line – hosted by Oleksandra Vakulina and Giacomo Segantini.
Business Middle East – hosted by Daleen Hassan.
Business Japan - hosted by Riley O'Neil.
Business Planet – hosted by Serge Rombi.
Cinéma – hosted by François Menard and Wolfgang Spindler.
Europe Weekly
euronews Life - Moscow by metro- Denis Loktev
Focus – hosted by François Chignac
For Children in War
Foostball (World/EUEFA cup coverage)
Futuris
Generation Y
Global Conversation
Gravity - hosted by François Menard.
Hi-Tech
Innovation
Interview
I-Talk
Learning World
Le Mag- hosted by Wolfgang Spindler.
Life
Markets
Metropolitans
Meteo - a weather forcast
Musica
My Maramuchi
News +
No Comment
On the Frontline
Observers
Perspectives
Postcards – hosted by Seamus Kearney.
Real Economy - hosed by Maithreyi Sootharaman.
Rendez-Vous
Reporter – hosted by Hans von der Brelie and Valerie Gauriat.
Right On
Science
Silent Disasters
Smart Care
Space – hosted by Claudio Rosimo and Bruno Susa.
Speed
Sports United – hosted by Joe Allen.
Target
The Corner – hosted by Cinzia Rizzi, Oleksandra Vakulina and Paula Vilaplana.
The Global Conversation – hosted by Isabelle Kumar.
The Network – hosted by Chris Burns.
The Women Who Matter
U-Talk
Languages
Edit
| Service number. | Language. | Launch date. |
| --- | --- | --- |
| 1 | English | 1 January 1993 |
| 1 | French | 1 January 1993 |
| 1 | German | 1 January 1993 |
| 1 | Italian | 1 January 1993 |
| 1 | Spanish | 1 January 1993 |
| 6 | Portuguese | November 1999 |
| 7 | Russian | September 2001 |
| 8 | Arabic | 12 July 2008 |
| 9 | Turkish | 30 January 2010 |
| 10 | Persian | 27 October 2010 |
| 11 | Ukrainian | 24 August 2011 |
| 12 | Greek | 18 December 2012 |
| 13 | Hungarian | 30 May 2013 |
| +1 | Polish, as an audio option on broadcasts in English. | 16 December 2011 |
12 resent examples of there work in 2016.
Edit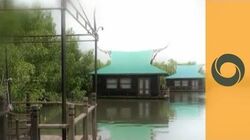 EU immigration crisis
Edit
http://www.euronews.com/2016/03/10/despite-closing-of-balkans-migrant-route-many-still-arrive-in-greece/
Agriclture
Edit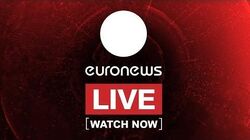 From Satellite to Single Market: New Communication Technology and European Public Service Television isbn=9780415179706l.
http://www.euronews.com/2016/03/10/despite-closing-of-balkans-migrant-route-many-still-arrive-in-greece/
http://www.euronews.com/2016/03/10/kosovo-opposition-mps-fire-tear-gas-in-ninth-parliament-attack-in-six-months/
https://twitter.com/euronews/status/710216666039390208?ref_src=twsrc%5Egoogle%7Ctwcamp%5Eserp%7Ctwgr%5Etweet
http://www.euronews.com/2016/03/10/masked-men-attack-journalists-and-rights-activists-in-the-northern-caucasus/
http://www.euronews.com/2016/03/14/yoko-ono-goes-towards-the-light-at-lyon-s-museum-of-contemporary-art/
http://www.euronews.com/2016/03/16/the-reference-market-for-the-rest-of-asia-why-investors-choose-japan/
http://www.euronews.com/picture-of-the-day/2015/07/16/theres-something-disturbing-with-this-picture/
Ad blocker interference detected!
Wikia is a free-to-use site that makes money from advertising. We have a modified experience for viewers using ad blockers

Wikia is not accessible if you've made further modifications. Remove the custom ad blocker rule(s) and the page will load as expected.