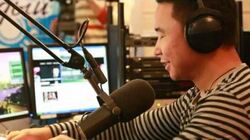 Kazakh Radiosy (Radio Kazakhstan) was the Kazakh SSR and then Kazakhstan's state radio broadcaster since 1921.
September 29, 1921 it was decided to establish a pro-Bolshevik republican radio broadcasting unit in the region.
National services began in the October of 1921, from Orenburg, which was Kazakhstan's capital at that time.
March 23, 1927 for the first time on the air sounded Kazakh language.
Radio Shalkar start broadcasting on January 1, 1966. On October 1, in Kazakh.
The Kazakh Radio Choir sung from 1932 to 1958.
Present day
Edit
They are part of the Kazakhstan Radio and Television Corporation. Kazakh Radiosy's a new broadcasting media centre (the QazMedia Ortalygy) in Astana.
Local services are available in Aktobe, Almaty, Anastasia and Shalkar.
It is currently headed by Mahat Sadiq (2011 - present) and Mina Seyitqızı Seitova is a long severed veteran announcer of the Kazakh radio.
It can be also heard in bordering parts of Mongolia, Kyrgyzstan and Uzbekistan; as well as Eastern China, southern Russia and central Siberia.
Related services
Edit
Radio Astana- News and music station that transmitted from that city since January 19th, 1999 at 101.4 FM.
Radio Shalkar start broadcasting on January 1, 1966. On October 1, in Kazakh.
Ad blocker interference detected!
Wikia is a free-to-use site that makes money from advertising. We have a modified experience for viewers using ad blockers

Wikia is not accessible if you've made further modifications. Remove the custom ad blocker rule(s) and the page will load as expected.