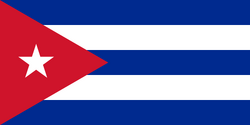 I think I have found something of great OTL interest here. Some are bit of non Cold War real life history added as a matter interest, others are technical help and yet more cover things like the Austrian moarchs.
Cold War history main links
Edit
Other OTL history
Edit
Other technical stuff
Edit
A 3 category 'swift search'
Edit
Ad blocker interference detected!
Wikia is a free-to-use site that makes money from advertising. We have a modified experience for viewers using ad blockers

Wikia is not accessible if you've made further modifications. Remove the custom ad blocker rule(s) and the page will load as expected.